Volleyball
Sioux Falls Kids 411 Directory, offers information on youth v

olleyball

, where to sign up for teams, places to buy v

olleyballs

, volleyball knee pads, v

olleyball

camps, and much more.


EmBe
Volleyball Clinics & Leagues
At the YWCA, we have over 500 girls participating in the YWCA volleyball program with all ability levels from beginners to high school bound recruits. We offer valuable tools to improve your game and an unforgettable growth experience to those who join us. Skill enhancement, enthusiasm, team work and life skills training make YWCA volleyball clinics and league a perfect fit for those who love the sport of volleyball. Girls' Volleyball League: The YWCA volleyball league is open to girls in 3rd - 6th grades. Teams in each league will be formed according to grade and school attending (when possible). Coaches are allowed to form their own team. Rosters/registrations must be submitted by August 18. There are 2 leagues: 3rd - 4th and 5th - 6th. All requests will be considered but preferred placement cannot be guaranteed. Practice: One evening per week at various locations. Games: Every Saturday between 8:30am - 4:30pm. Tournament: End of season tournament. Volleyball t-shirt and end of season medals are included. Scholarships are available.


Kairos Elite Volleyball Club
Offers: private and group lessons, academy, leagues, club team program and camps and clinics. We offer club team programs at three different levels. We feel having these three different programs will allow us to find a fit for every player's skill level, time commitment, and budget. Our Academy is a developmental program for K-12th Grade players. We will offer these programs throughout the year in 4-8 weeks sessions. Our Academy will offer skills training for all ages, all skill levels, and all positions. Our focus during the K-2nd grade years is teaching our players basic athletic movements (running, jumping, throwing, etc.) while introducing fundamental volleyball skills. As we work our way up in age, or focus becomes on developing higher level skills and volleyball strategies. Our goal is to have all players coming through our program understand the game of volleyball and develop into a well-rounded volleyball players with all skills (passing, digging, setting, hitting, serving, etc.).


Sanford Pentagon Volleyball
Lessons, volleyball club, camps and clinics
Our lessons are one hour long and are scheduled by appointment to fit around the hectic schedules of players and parents. Players can purchase 1 lesson, or a package of 4 or 8. Private and semi-private lessons are scheduled on an individual player basis. We will work with the parents/guardian/player to schedule each workout. Private lessons will be focused one on one training with a POWER Volleyball Academy coach. Semi-private lessons will include 2-3 players of the same skill level. It is helpful if you have a group that will attend together. Individuals can register for semi-private lessons and we will do our best to find a group for you to join. Small group lessons can include between 4-7 players. We will be in contact with one parent/guardian/player to organize the schedule for the entire group. Focus will be on the individual skill needs of the group.


Sioux Falls West JO Volleyball
The Sioux Falls West Junior Olympic Volleyball program is dedicated to improving the volleyball skills of girls who currently attend or plan to attend Roosevelt High School. Our trained and experienced coaches work with the girls on improving court skills and building teamwork that they will carry into the fall with their middle and high school teams.
Sioux Falls South Volleyball
Sioux Falls South will have teams in four age divisions: 12's, 14's, 15/16's, and 17's.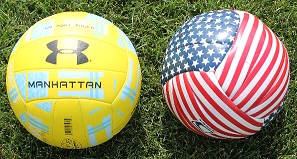 For a list of youth volleyball camps
Stores to purchase volleyball equipment

Dicks Sporting Goods
1080 W Empire Mall
605-362-6550

Play It Again Sports
1208 W 41st St
605-339-2444

Scheels
2101 W 41st St #25A
605-334-7767