Soccer
Sioux Falls Kids 411 Directory offers information on youth soccer in Sioux Falls, SD, where to sign up for teams, soccer tournaments, places to buy soccer shoes, balls, and gear, soccer camps, and much more.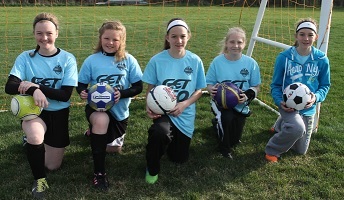 Scroll down to see a short description of each business or click on the company name in the top list to take you to their website for full details.

Dakota Alliance Soccer Club Details:
Dakota Alliance Soccer Club is a 501C3 Soccer Youth Organization that provides opportunities to all boys and girls 4 years old to 19 years of age. Dakota Alliance Soccer Club will strive to be nationally recognized as a leader in both recreational and competitive youth soccer. We are dedicated to providing the youth of Sioux Falls and surrounding communities fun, quality soccer experiences with opportunities to improve through a variety of developmental programs. The club was formed from a merger to provide unprecedented opportunities for Kids. A historic union of the region's two oldest and largest soccer organizations, Dakota Gold Soccer Club and Sioux Falls Soccer Association, merged their entities into one superior organization with the stated vision of being nationally recognized as a leader in both recreational and competitive youth soccer.
Recreational:
Recreational League: Purely recreational. teams are formed by DASC administration. Teams play together for two seasons (Fall and Spring)and are then disbanded and reformed. Play league games locally (Sioux Falls, Brandon, Harrisburg, Tea). Must re-register each season. No tryouts. Anyone can register and play. Teams can go to tournament(s), U10 and above - most don't. Volunteer coaches. No additional cost unless going to tournament(s). Free Uniforms (t-shirt) – players get to keep.
Recreational Plus: The Recreational PLUS Program is a program created and designed for the recreational player who desires more from their recreational experience. It is a compliment to the team and league play. It is not designed to be a replacement to the recreational experience.
Summer Street Soccer League: Games are scheduled on Mondays, Tuesdays and Thursdays. U5 and U6 teams will play 3 v 3, U7 and U8 teams will play 3 v 3, U10 teams and U12 teams will play 3 v 3 plus a keeper and U14 teams will play 4 v 4 plus a keeper. All games are played at Lion's Centennial Park. Every player receives a t-shirt that will be theirs to keep. Referees are scheduled for all games. Maximum roster size is 6 or 8 players. Each player must play a half a game. There are no mandatory practices. Dakota Alliance Soccer Club rules apply. Team sizes are intentionally limited so it is important to be committed to game attendance.
Winter Street Polar Bear Soccer: Indoor soccer games consisting of two – 10 minute halves with a 15 minute skills clinic prior to each game. Where: Sioux Falls Gyms ---- Empire Fitness - Tennis Lane by Empire Mall. Games will be scheduled between 1pm and 5pm on Saturdays/Sundays. Boys and Girls (Ages 4-8) Current U5 - U8 players.
Competitive:
Players who desire to participate in the competitive program must participate in our tryout process. See website for tryout dates in the summer. Players may be registered for the competitive program or for the recreational program, not both. Session are broken into Fall, Winter and Spring/Summer sessions with training sessions, match-up league games, and tournaments. Philosophy and Team Formation for U11 and U12 DASC teams: Age group philosophy places high emphasis on individual development over team development. Philosophy and Team Formation for U13 and U14 DASC teams: Age group philosophy starts to transition from individual to team development and getting players prepared for competitive events, including tournaments. Philosophy and Team Formation for U15 through U18 DASC teams:Age group philosophy; emphasis on team preparation for developmentally appropriate competitive events. May include but not limited to college showcase events, top tier competitive tournaments and Regionals.
Other Programs:
Dakota Alliance Soccer Club Programs are seasonal programs that are offered throughout the year besides the recreational and competitive leagues. Here is a list of programs that Dakota Alliance Soccer Club offers: Soccer-Nastics: Boys and Girls 3-4 years old, Joga: Boys and Girls U5 through U6 Players, Toca: Boys and Girls U7 through U8 Players, Academy: Boys and Girls U9 and U10, Xtra Kixx: Boys and Girls ages U10 to U19 that are members of DASC that are looking for individual/small group training, High School: Boys and Girls Freshman to Seniors in High School at the Varsity and Junior Varsity Levels.

Star Performance Complex Details:
http://www.starperformancecomplex.com
(605) 362-7827
2517 S. Shirley Ave
emily@starperformancecomplex.com

Skills, ball handling, drills, etc are worked on at each session. Scrimmages will be scheduled when possible. 3-5 year olds will work on many basics but will also get to play games. 6-8 year olds will also work on ball handling skills and other basics. They will play games throughout the season & participate in 1-2 weekend tournaments. 9-10 yr old girls will have weekly practices, games & 2-3 weekend tournaments. Outside practices will be held at local Elementary school near Star Performance.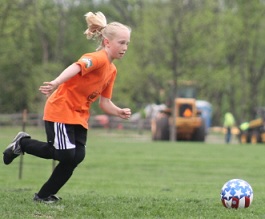 For a list of youth soccer camps
Stores to purchase soccer gear

Dicks Sporting Goods
1080 W Empire Mall
605-362-6550


Play It Again Sports
1208 W 41st St
605-339-2444

Scheels
2101 W 41st St #25A
605-334-7767