Hockey
Sioux Falls Kids 411 Directory, offers information on youth hockey in Sioux Falls, SD, where to sign up for lessons and teams, hockey camps, where to buy hockey sticks, helmets, skates and more.

Sioux Falls Youth Hockey Association
http://siouxfallsflyers.pucksystems.com
(605) 361-9836
4235 West Mesa Pass
SFYHA@sio.midco.net
Ages: 5 to 18. Mission: To motivate, inspire and encourage athletic participation and good health through ice sports. Practices and games will utilize facilities at Sioux Falls Ice an recreation Center and the Expo ice facility on the Sioux Empire fairgrounds as well as outdoor ice as available. The SFYHA season runs from early November through mid-March. Sioux Falls Hockey encourages both girls and boys between the ages of 5 and 18 to enjoy playing hockey. Players are not required to know how to skate prior to registering. Sioux Falls Hockey Teams: Boys Varsity (All Seasons), Girls Varsity (All Seasons), Boys JV (All Seasons), SFYHA Girls JV Team (All Seasons), SFYHA Bantams, PeeWees, Squirts, Mites, Atoms, and Recreational League Teams.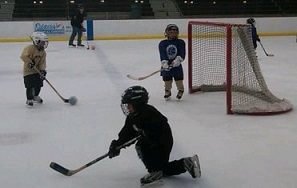 Ice hockey rinks
Memorial Park, 26th Street and Sertoma Avenue
Sherman Park, 15th Street and Kiwanis Avenue
Stores to purchase hockey gear

Dicks Sporting Goods
1080 W Empire Mall
605-362-6550

Play It Again Sports
1208 W 41st St
605-339-2444

Scheels
2101 W 41st St #25A
605-334-7767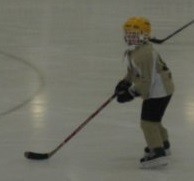 Sioux Falls Stampede
Looking for a family fun night out then head to a Stampede hockey game.