Football
Sioux Falls Kids 411 Directory offers information on junior football in Sioux Falls, SD, where to sign up for teams, football leagues, places to buy footballs and equipment, football camps, and much more.


South Dakota Junior Football
www.sdjuniorfootball.com
(605) 334-3140
League@SDJuniorFootball.com
Ages 3rd through 8th grade
South Dakota Junior Football is an instructional participation tackle football program for area youth in 3rd through 8th grade. Teams are aligned into three divisions: Pee Wee Division is made up of 3rd and 4th graders, Junior Division is made up of 5th and 6th graders, and Senior Division is made up of 7th and 8th graders. All players are placed on teams by address with other players from the same neighborhood. Equipment is provided by South Dakota Junior Football Inc. The objective of South Dakota Junior Football Inc is to promote, manage, and conduct an organized youth football program for the pre-high school youth in and around Sioux Falls, SD. The league's goal is to teach the basics of the game of football, sportsmanship, and teamwork in a positive, encouraging environment that will assist all participants in improving self-worth and confidence. All teams play a 6 game regular season schedule and are guaranteed 2 playoff games. Games are played on the 9 South Dakota Junior Football fields in the new Sanford Youth Sports Complex in NW Sioux Falls and on the 2 fields at the Yankton High School. This facilities are maintained by the City of Sioux Falls Parks and Recreation and the Yankton School District. Our Sioux Falls fields are located east of the I-29 Benson Road exit.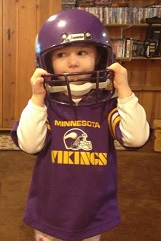 For a list of junior football camps
Stores to purchase football gear

Dicks Sporting Goods
1080 W Empire Mall
605-362-6550


Play It Again Sports
1208 W 41st St
605-339-2444

Scheels
2101 W 41st St #25A
605-334-7767

Sioux Falls Storm
Looking for a family fun night out then head to a Storm football game.
Storm Junior Football Camps