Baseball
Sioux Falls Kids 411 Directory, offers information on youth baseball in Sioux Falls, SD, where to sign up for little league teams and youth baseball teams, baseball tournaments, places to buy baseball equipment, baseball camps, and much more.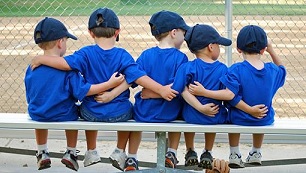 The Sioux Empire Baseball Association (SEBA)
www.siouxempirebaseball.org
(605) 336-3462
1601 West 44th Place, Suite # 3
Ages 4-18

The Sioux Empire Baseball Association (SEBA) is a non-profit organization committed to providing advanced, developmental and adaptive baseball programs for all who wish to participate; striving to promote sportsmanship, education, commitment, dedication, and a positive attitude toward the game of baseball. The Association provides baseball programming eleven months out of the year. SEBA provides adaptive, developmental, and competitive leagues for youth from the ages of 4 – 18. The Association also provides numerous indoor camps and clinics at the Avera Sports Institute. SEBA currently provides 3 programs: Adaptive baseball, Developmental leagues, and Advanced travel team program.
Adaptive Baseball – The Miracle League which is affiliated with the National Miracle League. This program provides baseball opportunities to special needs children and adults throughout the greater community of Sioux Falls.
Developmental Leagues – Team are organized by the following parameters: a. Grade/Age; b. School Attending c. Residence. There are eleven (11) various leagues. Rules have been specifically designed to provide age and skill appropriate competition. The developmental program is sequential and each division will have variances in the rules, pitch counts, and field dimensions. The developmental System features no tryouts nor does it feature team formation based on skill. A Travel Team (Diamond Rat) Tournament is provided for more advanced/select teams as well as an End of the Year Tournament for SEBA teams. High School Baseball is considered to be the Association's highest developmental program. Teams are provided at each Sioux Falls High School. Normally each school will field a minimum of three teams (Varsity, JV, and Freshman and Sophomore.) High School Baseball is administered by the South Dakota High School Baseball Association which is a SEBA created entity.
Advanced Travel Team Program The Association administrates advanced travel teams for the ages of 13 through 19 by virtue of its affiliation with the SD VFW and SD American Legion program. Teams play an age specific schedule and are formed by the National American Legion base school system. 10 teams are formed for the ages of 13-16 and compete under the VFW affiliation. Teams are formed by age and tryouts. A "B" program is utilized for those players who are not selected to the A caliber teams. In regards to the Legion program, two Legion teams are provided and one Jr. Legion team is provided. As in the VFW program, tryouts are conducted. As the highest caliber program provided, team schedules and travel are more extensive.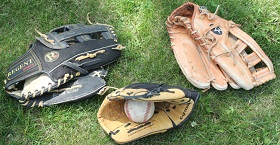 For a list of youth baseball camps
Stores to purchase baseball gear

Dicks Sporting Goods
1080 W Empire Mall
605-362-6550


Play It Again Sports
1208 W 41st St
605-339-2444

Scheels
2101 W 41st St #25A
605-334-7767


Sioux Falls Canaries
Looking for a family fun night out then head to a Canaries baseball game.