Symphony Orchestra
Sioux Falls Kids 411 Directory offers a list of youth symphony orchestra music programs for students in grades kindergarten through twelfth grade based on age and ability.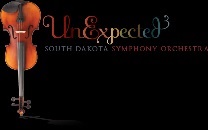 The South Dakota Symphony Youth Orchestra
Backed by the award-winning South Dakota Symphony, the South Dakota Symphony Youth Orchestras (SDSYO) is the area's newest music program for students in grades K-12. The SDSYO is divided into for training orchestras based on age and ability.

Youth Orchestra: September – May. Youth Orchestra performs masterpieces from the standard orchestral repertoire to a highly proficient level, members are chosen by audition only.

Philharmonia: September – May. Philharmonia performs unabridged pieces from the standard repertoire as well as some advanced level arrangements while refining orchestral technique. An audition is required.

Sinfonia: September – May. Sinfonia is a strings-only ensemble designed for developing players. Sinfonia presents three formal concerts each season and has the opportunity to perform at venues throughout the city. There is no audition required.

Prelude Strings: January – May. Prelude Strings is an entry level orchestra designed to introduce young musicians to cooperative musicianship. There is no audition required.

The SDSYO programs are designed to enhance the musical abilities of youth in a group setting that also builds leadership skills, fosters discipline, and develops educated listeners and future arts supporters. Although only some of these students will become professional musicians, all of them are provided with the skills to enjoy a live of active participation in the arts as volunteers, teachers, and concert attendees.
In addition to participation in one of these four ensembles, members of the SDSYO are strongly encouraged to play with their school orchestras.