Home Daycare Providers
South West Area
Sioux Falls Kids 411 Directory provides a list of home daycare providers in South West Sioux Falls.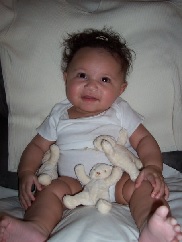 Provider: Danielle Meier- Oliver & Friends Daycare
Phone: 605-496-1863
Description: I am open 7:30-5:30 for ages newborn-5 (no school age care or transportation available) and have a small group of only 6-7 children at any given time. 2 registered helpers for emergencies and appointments. http://www.oliverandfriendsdaycare.com is my website for more information.

Provider: Candy Volkers
Phone: 605-929-0412
Description: I am City and State registered. On Food program. Option preschool program. Fenced in back yard. Master's degree in Education with 10 years' experience. Looking for a few more kids to join us in our daily fun! Hours: 7am - 5:30pm. 2 Full Time over 2 (would consider infant if an older sibling attends as well) 2 part time (Over 2 only).
Provider: Precious Lambs Daycare & Preschool - June Rickard
Phone: 605-271-1361
Description: I love and desire to teach and train the children in my family Childcare setting with a family friendly atmosphere. We spend time each day working on new skills for good behavior while learning preschool themes in circle times or activities. I keep a low number of children to give individual time for each one in care. Building good relationships with my families is very important to me, so I send home a daily sheet explaining how the day has gone for each child. Making each child feel like they are comfortable in our home. Hours: 7:30-5:30 pm (flexible mornings). Openings: 1 under 1, 1 from 1 to 2, 2 from 2 to 6.
Provider: Gail Peterson
Phone: 605-321-0069
Description: Precious little ones daycare. I have done this for 39 years. I have a walk out ranch fenced yard with lots of outdoor toys. I have references. I have 2 full time openings 2 years or older. Hours are from 6.00am to 10.00pm.
Provider: Amy Lawson
Phone: 6052143842
Description: Tiny treasures daycare has 3openings ages infant and up located out in Galway park off of 57th street I am city and state licensed and on the food program I do in preschool with the kids at least 2 a week I do have 2 cats but they are not in the daycare during the day I provide the wipes formula and baby food I also have a fenced on back yard we are outside a lot in the summer.
Provider: Becky Weinmeister
Phone: 605-306-1234
Description: I am a city and state licensed home daycare. We are on the Sanford Food Program and offer Tumble Bus. My home is very child friendly and I have a large fully fenced in backyard. We like to spend as much time as possible outside. We have a very large patio area where we like to ride our cozy coupes, trikes, and other ride on toys. We have a swing set, slide climber, sandbox and teeter-totter to keep us busy outside. Inside we like to have some free play, dramatic play, singing and dancing. We also like to color, draw and work with our letters and numbers. We do some preschool activities and crafts too!
Provider: Beverly Hinrich - Jack-n-Jill Family Daycare
Phone: 605-271-5571
Short Business Description: We are a very unique family daycare with 2 registered providers, Tumble Bus, preschool group learning plus and starting September 3rd, we are adding one-on-one individualized preschool lessons. Our hours are M-F from 7-530.My mission is to provide your child with a happy, healthy, secure environment where they can grow physically, mentally, and emotionally. Your child will enjoy busy days filled with fun, entertainment and education including arts and crafts, music appreciation, story time, outdoor time including summer water play and creative/free play.
Provider: Danielle Paulsen
Phone: 605-323-7269
Description: I am a parent of two and have been married 7 years. I worked with adults with disabilities for 7 years before starting my home daycare. We love to be outside, make crafts, color, play dough, paint, read books, sing and dance! We review ABC's, numbers, shapes, colors, and the calendar daily. Our basement is newly refinished with space to play and a separate nap area. We have 2 healthy snacks and a good lunch each day. My hours are 7:30am-5:30pm Monday through Friday. I am registered with the City of Sioux Falls and currently have openings for ages 1 and up.
Provider: Dawn Lunski-Little Hands Daycare
Phone: 605-321-4896
Description: Little Hands Daycare has school year contracts with summers off along with full time year round contracts. We do a lot of outside play during the warmer months with 3 play sets, a play house, pool, water slide, and sprinkler fun & more. We also do preschool during the colder months along with projects, coloring, story time, circle time, music, & plenty of play time. We are non-smoking.
Provider: Deanna Kost
Phone: 605-321-4924
Description: City/State registered family daycare offering school year care. We have tons of fun with age appropriate themes, activities, arts and crafts, music and plenty of time for free play. Christian-based Preschool component included. City/State registered. Non-smoking home. Large fenced yard with a Rainbow Play System. Two registered helpers. Provider holds Master's degree and experience in Education related field. Hours M-F 7:00am to 5:00pm. Now offering school year care & teacher contracts!
Provider: Jane Schulte
Phone: (605) 610-9045
Description: In home daycare with school year contracts. I am a retired elementary teacher with 25 years of experience. City and State registered. CPR and First Aid Certified. I keep my daycare small to allow children to get plenty of attention and to engage in pre-school activities. Openings for ages infant to pre-school. Hours 7:00-5:30 SF public school calendar.
Provider: Jennifer Darger
Phone: 605-413-6675
Description: Jenn's Gems In-Home Daycare. Monday through Friday 6am to 6pm. Married with 6 kids, If you have a child in the Head Start program, my home is in the Pettigrew Elementary district. The bus picks up and drops off in front of my house for the morning class each school year. I am registered with the city and "in process" state registered, pending a final inspection to be completed in the next month. I accept child care assistance. We will sing, dance, play outside whenever the weather permits, read books and so much more. This is a super fun loving environment where the children in my care quickly become like family.
Provider: Jenny McGary
Phone: 605-728-4392
Description: Hours Monday-Friday 7:30-5:30pm. I am State & city licensed, CPR and First Aid certified. I will provide a daily report for infants; nutritious meals will be served, loving environment & Pre School activities.
Provider: Jodi Rich
Phone: 605-274-7312
Description: Growing Moments Daycare. Hours: 7:00-5:00 Monday-Friday. Experienced daycare provider since 1999. Previous work with children with special needs in home health care 1990-1999. Human Services graduate (college courses included child development). Small group of 8 or less children. Preschool curriculum and crafts for ages 2-5. Learning through play, exploring, music and reading. Age appropriate activities and toys. Spacious, safe, clean indoor and outdoor play areas. Nutritious meals and snacks. Excellent references available upon request.
Provider: Krista Vanden Bosch
Phone: 605-351-8363
Description: I'm city registered and up to date on CPR and first aid. We do crafts and coloring, sing the ABC's, count, practice colors, and read books on a daily basis. I have many years' experience working with kids as my mom has been doing daycare for 20 years, and I spent summers helping her with the daycare. I now have three kids of my own, and have been running my own daycare for almost three years.
Provider: Kristina Pieschke
Phone: 605-361-5398
Description: I provide safe, fun and educational care. I would love for your child to join our group. I have space designated for play and learning. I have been in childcare for 10 years. I offer love and care to every child in my care. I follow a preschool curriculum during the school year. I do have a fenced in yard for outdoor play and we take walks often as a group. I always have a registered helper in the home.
Provider: Laurie Tanner
Phone: 605 201 8817
Description: Registered with state and city. 22 years experience working with children and their parents. Hours Mon. – Fri. 5am until 1130 pm. CPR and first aid trained. Current openings for ages newborn to age 10. Large fenced yard for outdoor play. Field trips and walks to local parks. Outside swing set , sandbox and riding toys for summer play. Lots of crafts and activities for fun and learning. Reasonable rates and state assistance accepted. References provided upon request.
Provider: Little Lambs Daycare-Nahida Barwari
Phone: 361-7047
Description: 14yrs daycare experience. City/State registered. CPR/First-Aid certified. 0-12yrs. Preschool activities. Lots of indoor/outdoor play. Before and after school care. M-F 7:30-5:30.
Provider: Michelle Haase
Phone: 605.271.7773
Description: As an in-home family child care provider, and former teacher in Catholic schools, it is my duty to enrich your child's "home" experiences through learning activities, free and structured play, imagination, crafting, and other experiences. I also focus on faith based experiences through prayer and discussion of Jesus and other biblical figures. I am your child's caregiver and will do what is reasonable to assist you in raising your child. Children are offered free and structured play, preschool curriculum (ages 2+), year-around outdoor experiences, and multi-age group setting. School-year only and year-around contracts available for ages 8 weeks-4 years.
Provider: Michelle Peterson
Phone: 360-6871
Description: Sons and Daughters Daycare is a fun loving home Registered with City and State. Hours are Mon-Fri 7:30-5:30. We are a small daycare. We will take no more than 6 full time children. I love babies and they will have their own beds for nap time to help prevent any sickness. Babies will have a variety of options throughout the day such as a swing, exersaucer, a floor matt with music, bouncy chairs, and more. Reading books to babies is also a must. I love to teach older children what they will need to be ready for preschool or Kindergarten. We use some sign language as this helps younger ones express their desires before they can talk.
Provider: Rachelle Headley
Phone: 605-212-1211
Description: My home is located in a very quiet and safe neighborhood. My daycare will provide a Christian environment along with fun and educational activities for all ages. I started my daycare in November 2009. I have a very experienced background with a college degree in Psychology and I have worked at Children's Care Hospital and School as a Behavior Therapist for 4 1/2 years with children who are diagnosed with Autism and other developmental disorders. No one in my house smokes and I do not have any pets. I am city & state licensed, & I am also part of the Sanford Food Program. My hours are from 7AM to 5:30PM. I do not plan on caring for more than 7-9 children (including my own). Discounts are given for placing more than one child with me.
Provider: Sharon Schmidt
Phone: 605-306-0188
Description: Very small group. Monday - Friday 7:30-5:30. Full-time only. I have been doing child care in my home for 20 yrs. Prior to this I worked in a residential treatment center as child care worker, supervisor and later as a Family Therapist. I have always loved working with children. I have a bachelor's degree in early childhood development and a master's degree in counseling and human resource development. I have never had more than 7 kids in my daycare group at any given time. This allows me one-on-one time with each child throughout the day. I am CPR & First aid certified. I am both city registered and state licensed, as well as participating in the food program through Sanford. I have a fenced backyard, no pets & no smoking.
Provider: Shawndra Kauffman
Phone: (605)951-2714
Description: State/City Registered. Food program. Multi- child discount. Pre-school. Field trips. I have been a child care provider for 6 years, I am licensed with the city/state, and am on the food program. Have a big open area for kids to play, pre-school, field trips and much more.
Provider: Tonja Kinsey
Phone: 605-929-1132
Description: Little Munchkins In Home Daycare. Hours 7:30 to 5:30 Monday thru Friday. I am City and State licensed and on the Sanford Food Program. I do preschool activities with children to help ready them for school. I do have 2 miniature dachshunds that have been around the kids since pups. We are also a non-smoking home. I have been doing daycare for 10 years and am the mother of 3 boys and 1 girl between the ages of 9 and 20. I have a great group of kids and great parents too.