Home Daycare Providers
North East Area
Sioux Falls Kids 411 Directory provides a list of home daycare providers in North East Sioux Falls.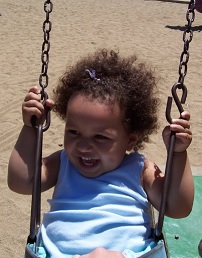 Provider: Allison Edwards
Phone: 605-360-5751
Description: In home daycare by loving mother of 4. Home like atmosphere for kids to learn through play and have fun while they have to be away from their mommy and daddy. Hours: 6:30am- 5:30pm Mon. – Fri. State and City registered. In business since 2008. Accept child care assistance. Member of FDA food Program (KidKare). Competitive rates. Fenced in yard. Healthy meals and snacks (organic when possible). Preschool curriculum during school year. Holiday/Birthday parties. Sing songs with piano and guitar daily.
Provider: Becky Schamp
Phone: 605-376-5440
Description: Precious Penguin Daycare has current opening for ages 2 and up. This city and state registered in-home daycare is located in Northeast side of Sioux Falls and is open Monday - Friday from 6 am until 6 pm.
Provider: Carol Olson
Phone: 605-661-6888
Description: Daycare over 30 yrs small group great location for anyone using 229 loop coming onto minn or cliff I'm at east 41st city registered and licensed. Excellent references from past and present parents. Safe and happy learning, that's our day!!
Provider: Heather Whitcomb
Business Phone Number: 605-413-3893
Description: In home daycare with lots of fun and activities. I am a mother of 2 and love watching kids. I have an acre of yard and nice fenced in play area for the kids to run and play with tons of toys. State and city registered. CPR/First Aid certified. Accept child care assistance. Open 6:45 am to 5:30 pm. I take drop-ins if space is available.
Provider: Jenny Lewis
Phone: 605-728-5666
Description: we are a fun loving daycare we lots of activities. Hours are 530am to 630pm. We have group time, we help kids get ready for kindergarten, we love being outside. We have 2 dogs and a cat.
Provider: Linda Schoby
Phone: 605-261-6742
Description: Small in home care, smoke free, has pets, and relaxed schedule. I offer care Monday through Friday from 7am to 530pm. We have a relaxed schedule with some preschool activities. We work mainly on social skills and routine. I believe play is a child's work and how they learn best, with adult instruction and guidance. I am in the Brandon School District.
Provider: Marcy Kane
Phone: 605-212-0119
Description: I have been doing daycare for 20 plus year. I am city and state registered, and offer reasonable rates I provide care for ages 6 weeks to 4 years of age I have a large fenced in yard for lots of outdoor play. I will accept state assistance.