Childcare Centers
Near Sioux Falls
Sioux Falls Kids 411 Directory provides a list of daycare centers near Sioux Falls.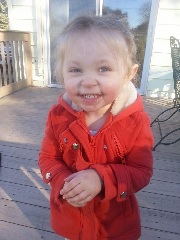 Doodlebugs and Dinosaurs
http://www.doodlebugsanddinosaurs.com
(605)-582-6335
701 South 8th Street in Brandon, SD
bjadoodlebugs@alliancecom.net
Ages Served: 4 weeks to 12 years
Hours of Operation: Monday through Friday from 6:00am - 6:00 pm.
Type of Care Full and part time. Before and after school. Drop in.
We have our classrooms separated by age groups. You can see the different classrooms on our virtual tour on this website. We also invite you for an actual tour of our facility to see the wonderful and fun environment we offer your children while you're at work.