Daycare Centers
North West Area
Sioux Falls Kids 411 Directory provides a list of daycare centers in north west Sioux Falls.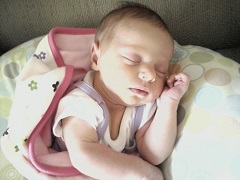 You can click on the Daycare Center name in the top list to take you to their website (if they have one) or look below the list for contact information a description of each center.
First Adventure Learning Center
4003 West Benson Road
(605) 274-8767
info@firstadventurelearningcenter.com
Hours of Operation: 630AM to 630PM
Ages Served: 4 weeks and older.
Type of Care: Full and part time. Drop in.
Established in February of 2010. Our programs are designed to offer the benefits of a learning center, with the personal feel of a smaller provider. Exterior doors are locked at all times and visitors must be let in by a staffer. Our staff is well-educated, very friendly, and must go through an extensive background check. Our Director and Program Planner work with the staff daily to ensure the children are safe, learning, eating well, and having fun. At First Adventure Learning Center, your child will participate in various education activities throughout the day. Our teachers have degrees in Early Childhood Development or Education. We have small classroom sizes. We have an area both inside and outside for kids to play. We aren't doing our job right if the kids aren't smiling!
Scarbrough Center
http://www.southeasttech.edu
(605) 367-8444
2320 N Career Ave
Ages Served: 4 weeks to preschool
Hours of Operation: 7AM to 5 PM
Type of Care: Full time and drop in with prior notice
Preschool program for three to five year olds
The Scarbrough Childcare Center is a licensed child care center located on the campus of Southeast Tech. The Center accommodates up to 51 children from infants to school-agers and is competitively priced within the Sioux Falls area. As advocates for children, our mission is to provide high quality early care and education to the children of the students and staff that attend Southeast Tech. The Center is also a Community Head Start site that provides a preschool program for three to five year olds. The Scarbrough Center Provides: Open Door Policy - you can visit your child at any time. Highly qualified, experienced, CPR trained, and caring Staff. A clean, healthy & safe environment. Primary Caregiving in all classrooms. Developmentally Appropriate activities. High Scope Curriculum. Field Trips & Special Events. Nutritious Meals and Snacks. Summer School -age program. Drop in care available with prior notice.
The Child Center LTD
http://childcenterltd.com
(605) 332-9200
2420 West 8th Street
Ages Served: 4 weeks to 12 years.
Hours of Operation: Monday-Friday 6:30 am to 6:30 pm
Type of Care: After School, Before School, Before and After School, Daytime, Drop-in Care, Full-Time, Part-Time
Transportation before and After school to the following schools: Hayward, Garfield, Discovery, Lowell, Hawthorn, Jefferson.
The CHILD Center provides a secure and enriching environment for children, thus allowing them to learn and grow into individuals. This environment allows our parents to pursue their own careers knowing their children are safe in a quality center. We offer learning opportunities in all of our rooms, in addition to a preschool program in our 4 year old room (Ladybug Room). We go on weekly field trips in the Ladybug Room to places such as the Great Plains Zoo, Old Courthouse Museum, Kirby Science Discovery Center, and various parks and attractions throughout Minnehaha County. Our rooms are staffed by caring and loving individuals. We are enrolled in the state food program as well, and offer nutritious and delicious meals. At The CHILD Center all of our employees are CPR and First Aide Certified with yearly renewals. Criminal background as well as Child Abuse/Neglect screenings are done upon hire. Over 1/3 of our employees have been here one year or longer!