Party Supplies and Balloons
Sioux Falls Kids 411 Directory offers a list of party supply stores in Sioux Falls, SD that provide everything you need for a birthday party, graduation party, and other celebrations. Items include invitations, decorations, balloons, party favors, party supplies, and much more.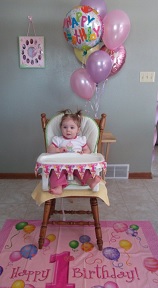 Scroll down to see a short description of each business or click on the company name in the top list to take you to their website for full details.

Balloon Squad Details:
Welcome to our world of unique and affordable party decorations for Birthday parties and other celebrations. We provide festive party decorations and entertainment for celebrations large and small. Our design staff will discuss the options available for your event and provide a quote for review. Customized designs are available for all events along with complete delivery, setup, and removal services. Special Effects bring excitement to the party. Exploding balloons, balloon drops, balloon releases, lighting, and confetti are a few ways we like to assist you with motivating or surprising your guests! We create customized decorations for boys parties and girls parties such as Minnie Mouse and Mickey Mouse, Princess parties, Pirate parties, Down on the Farm, Dora the Explorer, Tropical Paradise, Totally Pink, Superhero, and much more. Entertainment is very important part to a successful event. We strive to provide unique, fresh entertainment options that are not found within our 5 state area. Professional Balloon Twisters, Airbrush Tattoo Artists, DJ/MC, Singing Telegrams, Wild n' Wacky Balloon Squad Show, Games, and much more.


Party America Details:
(605) 338-3137
1116 West 41st Street
Our product selection is comprised of two main categories: every day and seasonal. Our Everyday category makes up about 80% of the store and includes all the standard items for just about any type of party or celebration you can think of. Our Seasonal category of items is constantly changing in our store locations as we move in and out of each season. Sure we sell party supplies, but we like to think we give you a lot more than that. After your party is over and you are sitting with your feet up and patting yourself on the back for a party well done, we want you to think about us and all the FUN and MEMORIES we helped you create. When you want to put a party in your life and life in your party there's really only one stop you need to make - Party America. See you there!

Party Land Details:
www.partylandsf.com
(605) 362-1178
5231 W 26th Street
partyland@midconetwork.com
Here you will find all the great supplies to make your event a huge success. Balloons, tableware, invitations, decorations, candy, cater ware, favors, piñatas, seasonal, greeting cards, candles, helium Rental, and much more...